---
Bala Cynwyd Office:
 110 Bala Ave. 3rd Floor Suite
Bala Cynwyd, PA 19104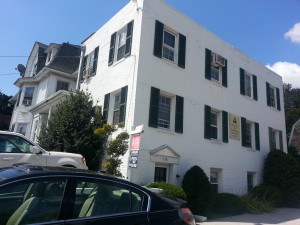 You may park on either side of the building. If the door is locked, hit the button for Positive Mind & Body and we will buzz you in.
Practitioners at the Bala Cynwyd Office
Psychiatrists
• Dr. Imran Posner
• Dr. Emma Francisco-Solon
Licensed Clinical Psychologist
• Ashara Cashaw, MSW, PsyD
---
Center City Office:
2133 Arch St, Ste 302
Philadelphia, PA 19103

On street parking available . Some streets kiosk/quarter metered.
If arriving after 5pm, dial #0302 on the keypad to be buzzed in.
Practitioners at the Center City Office
Licensed Professional Counselor
• Elizabeth Merrell, MA, LPC, NCC
emerrell@posmindbody.com (email is best)
Tuesday and Thursday evenings available